Mariko Carandang is the creator and maker of Iluxo, a shop on Etsy. She uses mainly wood and leather and really tries to stay away from mass produced, man-made materials. Her work is clean, simple, and divine. I also have a great love for wood and leather so we know that Mariko and I are a match made in accessory heaven.
The key hangs from the back of the necklace which I think is such a sweet little detail.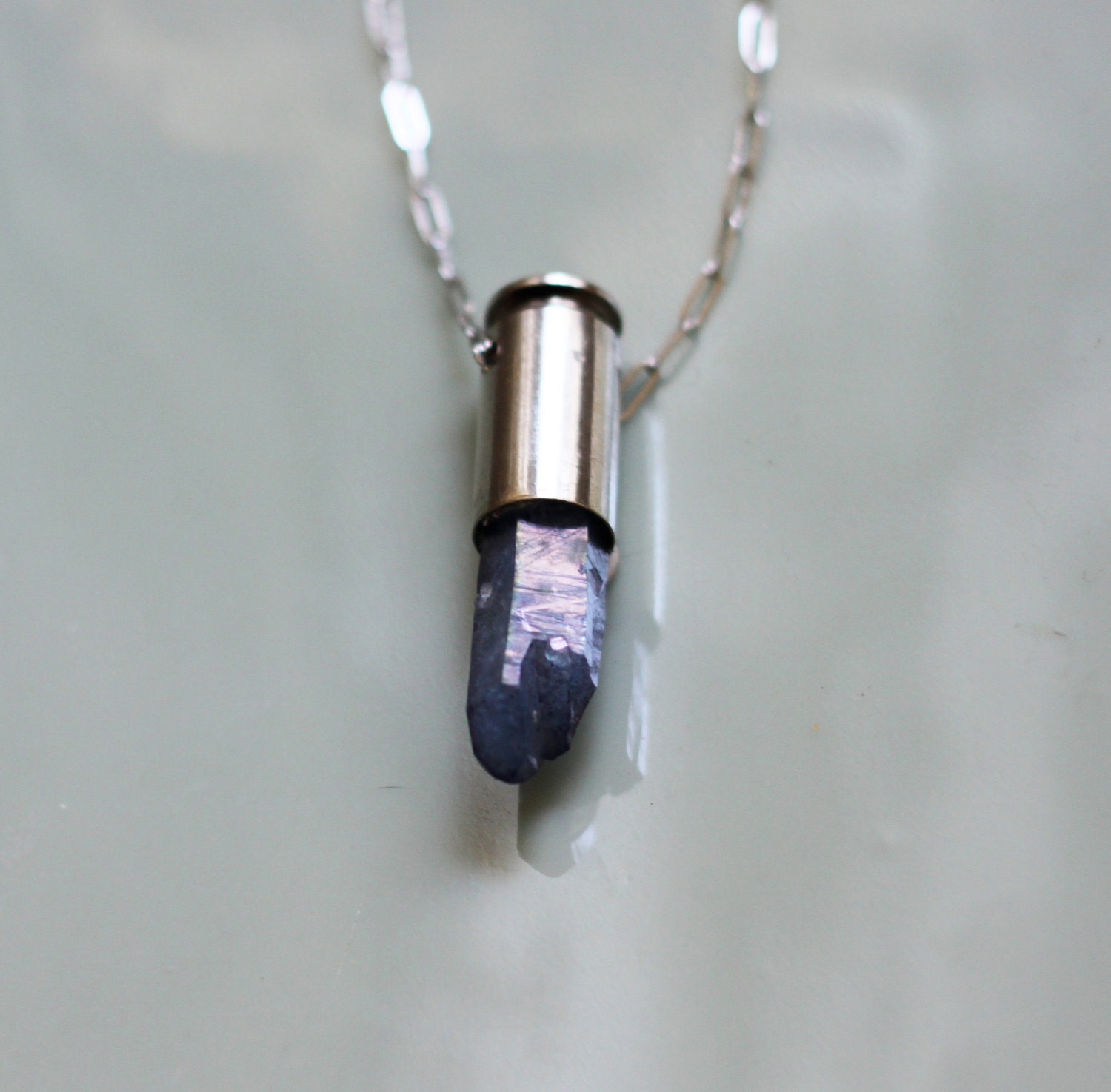 The Bullet Necklace features a spent bullet casing with an embedded gem.
The Cuckoo clock looks vintage in a completely contemporary way.
You can get all this
here