My style philosophy is very similar to life philosophy.
Don't be afraid to try... at least once.
I am not a brave person. In fact, I have too many all consuming, terrifying fears of irrational things such as birds, driving, rolling phone calls, and the like. But I will not let these fears dictate who I am and what I do. I don't think we should allow fear and judgement rule our lives. Just like we shouldn't let the fear of extreme clothing rule our lives. Embrace your individuality! And embrace these boots!
Love these printed Thakoon ankle boots! The African inspired paisley and the buckle make these shoe absolute lust worthy perfection. Now if we could do something about that price tag, these lovelies would be in my closet. Available at
Net-a-porter
for a mere $1,055
These boots from
Acne
make my inner geek very happy. They are bowling shoes meet oxfords meet horsey, meet 1930s gangster, meet weird, meet me.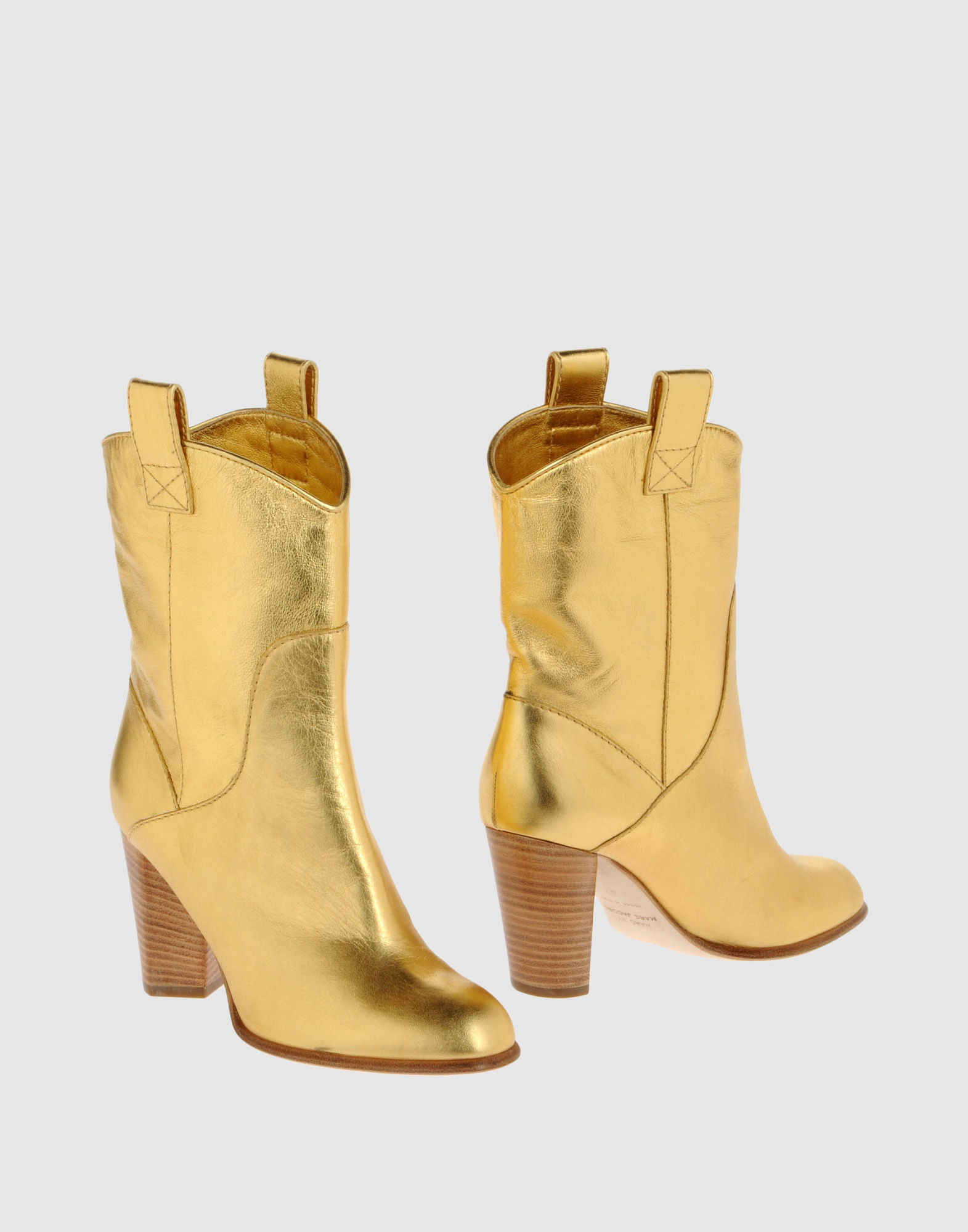 Blinding gold? Cowboy boots? Marc by Marc Jacobs? You can get all of that for $
250
. I picture a very gray outfit for these boots... or a cardinal & gold outfit for a USC football party! (
fight on
)
These Rick Owen boots at
Barneys
makes me giggle and reminds me of Alien Vs. Predator.
You better believe that the Alien Queen only deserves the best.
Not only do these boots have disks flying out of the ankles, but they are PULL-ON Over-the-knee boots with an intense heel. I understand that designers don't always design for the average human being, but are they designing for humans at all?